Usage:
1. Click on Tools | Motion Path End Position...

2. From the list of motion path animations on the slide, select the ones for which you want to obtain end positions.
3. Tick transparency for the created shapes, if required.
4. Click on OK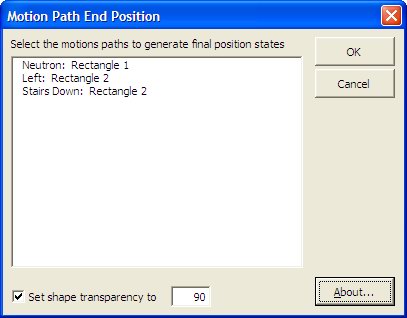 Duplicate shapes indicating the end position for each of the selected animations will be created.