| | |
| --- | --- |
| Narration Timing Tweaker Add-in for PowerPoint | |
PowerPoint's narration tool offers an easy feature to record audio narration to go along with the slide show. However, if you need to fine tune any of the event times in the recorded show, you have to redo the whole slide again. This new free add-in eliminates that need altogether.
Click here to download

Download and unzip the contents to a folder.

Run the setup and install the add-in in the desired folder.

Launch PowerPoint

Select Tools | Add-ins...| Click on Add...

Locate the add-in 'nttweak.ppa' and load it (To learn how to load an add-in click here).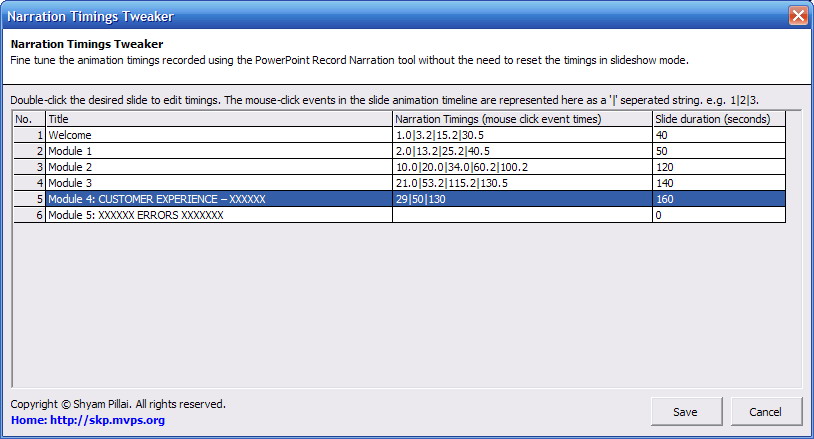 Usage:
Select Tools | Narration Timing Tweaker to launch the dialog.

Double-click on any slide to edit it's timings.

Edit the timeline or the slide transition time and click on OK

Click Save to write the edited values back to the presentation.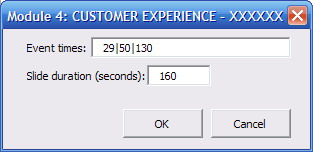 ---
Copyright 1999-2022 (c) Shyam Pillai. All rights reserved.